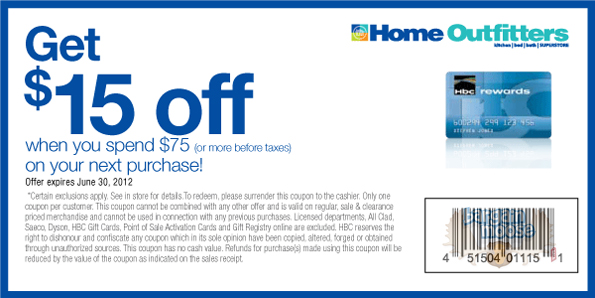 During the month of June 2012, there's a great printable coupon which you can use in-store at Home Outfitters Canada to save yourself $15 when you spend $75 or more. Here are the details:
The Home Outfitters coupon has a number of exclusions:
One coupon per customer, cannot combine with any other offer, or previous purchases. Excludes licensed departments, Clad, Saeco, Dyson, HBC, gift cards, POS activation cards, gift registry.
The printable coupon could be very handy if you need to make a purchase at Home Outfitters this month. A $15 saving is pretty decent, and not to be sneezed at! There are some potential Father's Day ideas there, could be a good excuse to use the coupon.
(Thanks Cassie)