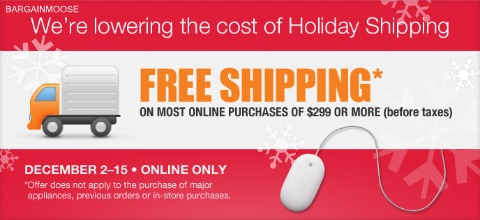 Home Depot never has free shipping offers. So this was quite a surprise to see. Spend $299+ (pre-tax) and get free shipping! Nothing to it.
This offer runs through Wednesday, December 15, 2010.
(Offer excludes major appliances)
While I was browsing the Home Depot website I noticed their 10% off all Cuisinart and Conair products is still on for today and tomorrow.
They have some lovely stuff for the kitchen like this 4 slice Belgian Waffle Maker - very reasonably priced at $62.99. I was eyeing one of these up for my wedding registry and all I could find in stores was more around the $90+ range.
This Conair Heated Massage Cushion would be excellent after a long hard day of wrapping gifts and keeping the kids from climbing the Christmas Tree.
Both online exclusives. Runs through Wednesday, December 8, 2010.