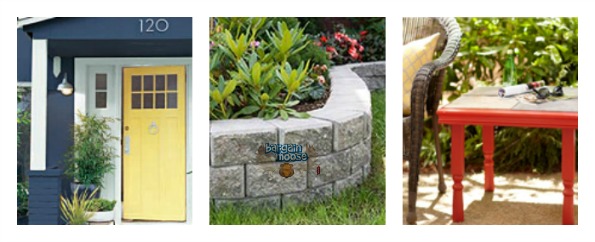 This weekend marks the start of a new month and a couple of new workshops offered for free at Home Depot locations across Canada. The workshops vary each month, but they offer a fun environment for men and women to learn do it yourself type things together.
Last month, they were offering just three workshops, but this month they are offering four of them. Check out one or all of them.
Build a Riding Lawn Mower June 14th
This is a two hour workshop that is absolutely free for kids ages four to twelve years old. It starts at 10am and kids will learn how to build a riding lawn mower using a hammer and glue.  One parent must attend with their child and all supplies will be provided for you.
Pinterest Inspired: Build an Outdoor Occasional Table June 18th
This one hour workshop starts at 7pm and you will learn the basic steps on how to build a Pinterest inspired outdoor occasional table. You will learn how to cut wood with a circular saw, do fastening with a  brad nailer, and use various other tools. This is great for the "do it yourself-er" person that wants to build some things for their home.
Building a Retaining Wall June 21st
You will learn a few different things in this one hour workshop.  You will learn the steps and tools for building a retaining wall, from preparing the trench with road base and a paver sand to securing the top layer of blocks with construction adhesive.  I love the look of a retaining wall for gardens, so I will be signing my husband up for this one for sure!
Paint your Homes Exterior June 29th
Now this may sound easy, but you can tell the homes that have had bad paint jobs as soon as you drive by them!  This one hour workshop will teach you how to stain and paint your house, from mouldings to doorways and trim.  Painting your house is not something you want to just try to do without any knowledge whatsoever.  This is a great way to learn to do it yourself the proper way to save some money
Keep in mind all of the workshops are free, so depending on the location, they can fill up fast.  You may be able to drop in, but the best way to make sure you get in is to register for the ones you want to free of charge.