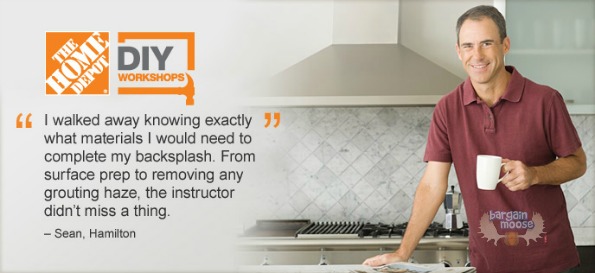 Now is the time to get your outdoor projects moving and Home Depot can help. Did you know that Home Depot offers free workshops for adults and kids on a huge array of topics?
If you are a plant murderer like me, the Become a Green Thumb Workshop sounds like the perfect fit. That one is on May 12th at all Home Depot locations.
Your kid can learn How to Build a Herb Planter. This one is great for ages 4-12 and I was just about to sign up at my local Home Depot when I realized we are away that May 11th weekend.
Ready to put up a fence? You can Learn How to Install a Wood Fence! The next workshop takes place on June 1st.
The ideas are endless on what you can learn and you can even suggest an idea for a workshop that you'd like to see. The best part is that it is absolutely free! Most workshops last about one hour and all tools and materials are provided by Home Depot. There are even some online workshops, which are great to do in your pyjamas, and easy to follow along at home.
Let me know what you learn!
(Expiry: Unknown)