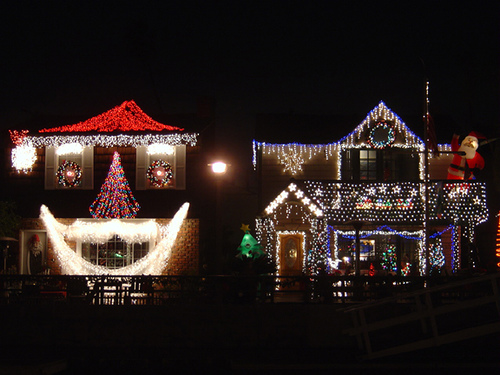 Get 30% off Home Accents holiday lights this week at Home Depot.
Today in Ontario it is going to be a balmy 12 degrees. I told my husband he should get the ladder out and get the Christmas lights up. Being a man, of course he didn't agree with me and says he has lots of time. I will try to hold my smug smile in December when his hands are freezing off. Anyway, him and a bunch of other husbands I know always seem to need to change their lights every year. Last year's lights weren't the right colour, didn't work properly, looked odd or whatever. I let my husband perfect this art because it is his thing. Of course, being the good Mooser I am, I'm going to show him this great deal at Home Depot, so at least he'll get 30% off the new lights.
This sale is online only, and there are three types available:
It looks like all of the lights are in warm white, which I think is nice, so it will depend on the size you want and the number of bulbs. Shipping will depend on where you live, but you can calculate it right on the item page.
(Photo Credit: Malingering)
(Expiry: 20th November 2013)