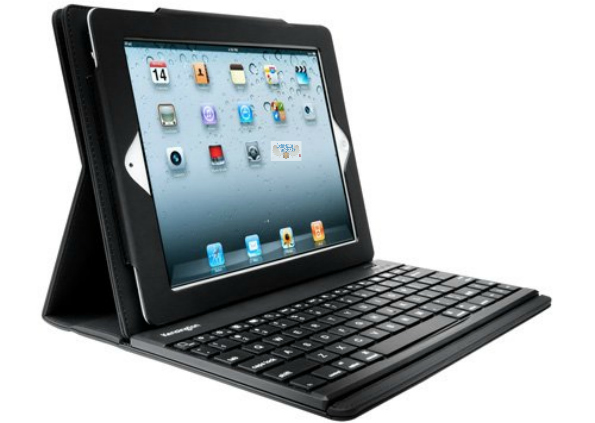 Amazon Canada's Mothers Day sales are in full swing and they have included the techy mom too. They have some of the Kensington's KeyFolio line on sale at a huge discount.
These folio style cases work for the iPad 2 and the new iPad. They are all essentially the same case with some minor differences, such as adjustablle positions. You can read about all the differences on Amazon.
The big draw of these cases, other than the quality build is that they all have a built in bluetooth keyboard that really changes how you use your tablet.
I don't personally have an iPad but I do have an Asus Transformer. The Transformer has a built in keyboard and it changes the experience so much that I've actually given up owning a PC and now only use my tablet. Keep in mind I write books and run a website, among many other things, with very, very little need to borrow my wife's laptop.
The only reason I said all that was to show how much more useful tablets are with the simple addition of a keyboard. I think for an older mom who (and I'm stereotyping here) might not be comfortable with computers, this is a great addition to make the iPad more familiar.
(Expires: 13th May 2012)