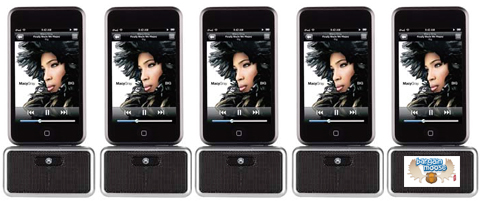 The Source Canada is offering the Headrush Take Anywhere Mini Speaker for only $5.96 right now, instead of the original price of $14.99.
This deal is for TODAY only - Friday the 24th December 2010.
If you want to, you can order this online and collect at your local store for free (though I am not sure if you would get it for Christmas if you do it this way).
It looks like a handy little device - it's just a little speaker that clicks in to your mp3 player or iPod. If you have a specific device and you want to make sure that it is compatible, have a read to see. The reviewers mention that it works on their iPhone too. As far as I can tell, it just plugs into your standard earphones socket.
They say it doesn't get very loud, but that's kind of to be expected with such a small device, powered only on a single AA battery.