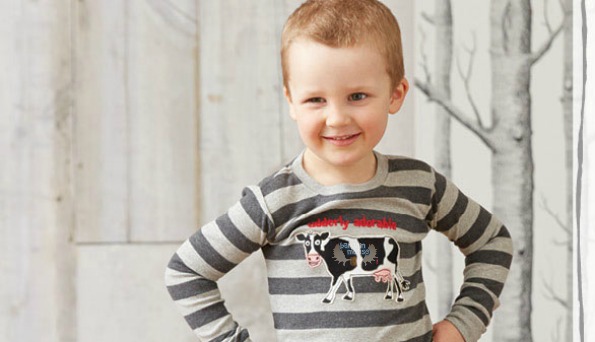 If you love free shippingwith no minimum offers, you'll love that Hatley is doing it all this weekend again. I know that this is a big deal to a lot of you, so I didn't want to keep it a secret. You'd normally have to purchase a minimum of $50 to get free shipping, but this time you can shop the sale section with ease knowing whatever you buy won't have extra fees attached.
I was pleasantly surprised to find some good finds in the women's section of the outlet. I'm heading south and already imagining myself wearing this scattered anchors dress. I wouldn't just have to wear it south, as it suggests wearing it with leggings in the colder weather, which I would also totally do. Something about a nautical look that is so classy. This dress was $69 and now only $34.50, and of course, gets free shipping on top.
I am completely drooling over this red rain jacket. While I go all out and spend tons of keeping my kids dry during the rainy periods, there I stand in a fleece sweater, getting soaked! I realized that I don't have one single spring or fall jacket, only cardigans and hoodies. That needs to change! I've always wanted a red jacket as well and this one is so beautiful on top of it. While the photo doesn't show it, it also has a removable hood, which I think is pretty important in a rain jacket. It was $169 and now down to $84.50.
With Christmas around the corner, pyjamas might be a go-to gift, as it is in my family. Hatley has the best jammies around! They have quite a few styles on sale too, which means double bonus! These fun bugs boys PJ set is available in all three of my boy's sizes and are now only $17.50, with a regular price of $35. I love putting them in matching pyjamas, especially on Christmas morning as it looks super cute in the photos.
(expiry: 26th October 2014)