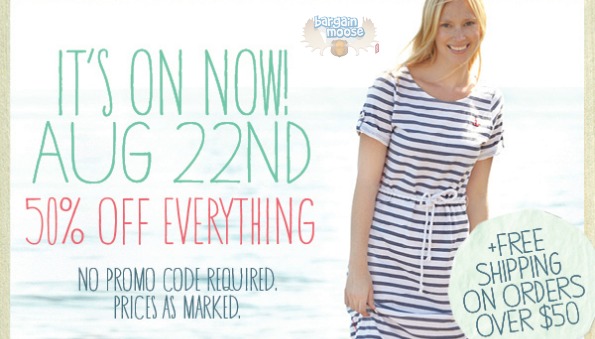 TODAY only Hatley is having a 50% off everything sale. No coupon code is required, prices are as marked.
This post is up a bit late because I was at my parents place, and they don't have a stable internet connection. It is so unstable that I couldn't even download email or get on the net. My father and I were talking about sales when I was out, and i mentioned Hatley because I have bought him stuff from Hatley before: he is the outdoorsy type. I know he would love this Making the Moose out of Life Adult Baseball Hat was $19.99 | Now $10.
I mentioned that if you follow a company you like, you will find when the best times to buy from them are. Hatley only a couple times a year has 50% off sales, and they are by far the best time to buy.
While at home my Mom also wore one of the sleepshirt I bought her. I think she would enjoy this one as well: Bearly Awake Sleepshirt was $29.99 | Now $15.00
Expiry: 22nd, August 2012