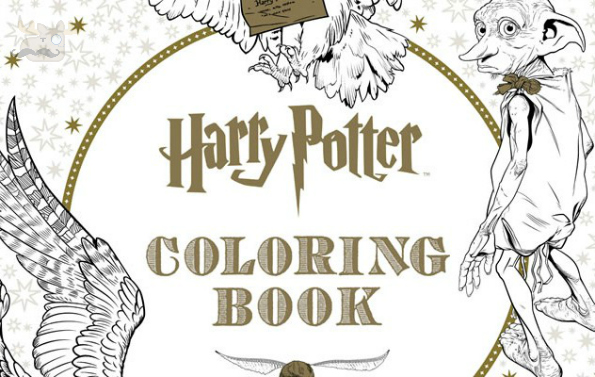 My dear sweet Moosers, do I ever have a popular deal for you today! Amazon Canada has dropped the price of the Harry Potter: The Official Colouring Book #1 on pre-order. Originally $20.99, this colouring book is now on sale for $16.17! The book will be released on December 1st, in plenty of time for Christmas gifts.
As this is a 'pre-order' you are guaranteed the lowest price that this book goes before it is released (from the time you order). Thus, if the book goes lower in price - you are covered. If the book goes back up to full price, you are covered if you have pre-ordered. I price compared with Chapters Canada where the same colouring book is currently $20.
This colouring book is considered an 'children's' colouring book because of the amount of detail and the complexity of each colouring page - it is just not the same as adults. However, it would be fantastic for adults who are huge fans of Harry Potter and are fine with a bit simpler pages to colour.
There are 96 pages in this book for countless hours of fun. This is the 'official' colouring book featuring pieces of artwork from the Warner Bros. archive. The book includes fan-favourite scenes, creatures, and characters. You will get to colour Dobby and baby Norbert. Enjoy colouring in your own Quidditch match to staging the colour scheme for the final battle between Harry and Lord Voldemort. Any Harry Potter fan is going to be STOKED with this gift. Trust me on this one.
Receive free shipping on all orders as a Prime member or on orders of $25. If you need to top your cart up to receive free shipping and you do not know what to get, I suggest picking up a set of pencils to go with your colouring book. There are several sets on sale including the PRISMACOLOR Scholar Pencils (60) setand the Sargent 50 Count Assorted Colored Pencils.
I assume the price will be going back up (like it did with the Pie Face pre-order), so pre-order this colouring book now.
(Expiry: unknown)