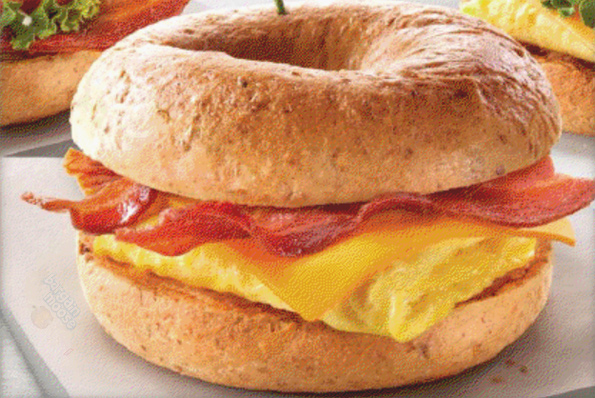 McDonald's Canada is offering 50 cents off any bagel purchased from now until the 3rd of June, 2012.
No coupon needed, just get the reduced prices in their restaurants.
They have 3 new bagel sandwiches; Bacon n'Egg bagel, Egg LT bagel and BLT bagel, as well as the many of the original standbys. Just thinking of the Egg LT bagel has my mouth watering and breakfast taste buds dancing.
The bagels are baked fresh every day – just imagine; fluffy egg, sliced tomato, crisp lettuce, slice of processed cheese served on a multigrain bagel.  Can't you just taste it? McDonald's has always been a favorite fast food location of mine, especially if I am in a hurry.  They are so quick, I never was late for work. That said, I'm heading for an Egg LT bagel sandwich as soon as I finish telling you about the deal.
McDonald's Canada also has an online Nutrition Calculator. Once you decide what you would like, you can click on the little button below your choice and it will send you into the Nutrition calculator.  The calculator gives a lot of information on the food or drinks.
Don't forget that Dollar Drink Days at McDonald's is currently available! Enjoy any sized soft drink or a small or medium premium iced coffee beverage for only one dollar!
(Expiry 3rd June 2012)