Check out these Gund Plush Nightlights! Everyone s no exception. Originally $39.99 each, they are now on sale for $25.94 and when you use the code 941612345 for an extra $10% off, the price is brought down to $23.25 each. Choose from the pink octopus or the blue whale - how can you choose just one?
The nightlights may be just what your child needs to fall asleep easily. They are made of a cuddly fabric that is completely washable, and they project lights and soothing sounds. There is even a timer for automatic shut-off, so after 5 minutes the cute little creature will stop singing. These plushies are suitable for babies as soon as they are born, and can even be used well into their toddler and young child years.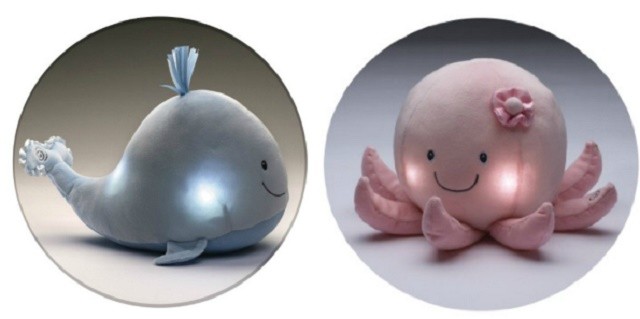 I tried to find these plush elsewhere, but resellers have really marked them up to around double their normal price - especially at Amazon. Otherwise they seem pretty unattainable. Batteries are included too, so you don't need to do any extra shopping for those. Though you may want to stock up on some extras in case the batteries run out in the middle of a tough night.
Sears.ca offers free shipping on orders over $99 - or you can opt for free in-store pickup at one of the 1300 Sears pickup locations across Canada.
Gotta Getta Gund! Also - don't forget to check out the other Sears Canada coupon codes available.