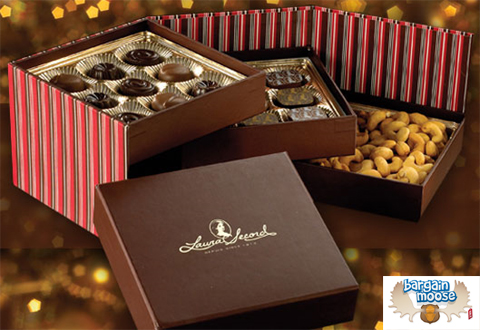 For today only, there's a deal on Groupon for Laura Secord Canada. You can buy a $20 voucher for only $10!
In the link above, I have linked to the Winnipeg Groupon, as it seems to have the most time left on the offer - 17 hours as I write this post. But it's also at many other Canadian Groupon locations, you can buy from any one (e.g. Toronto, Kitchener).
The voucher you receive will be redeemable at 79 Laura Secord locations across Canada.
Expires Mar 24, 2011. Limit 1 per person. Must use in 1 visit.
Even though the voucher won't expire until the 24th March 2010, I think this is a great deal to grab and then buy some emergency Christmas pressies. Or you could just buy loads of their ice-cream - it's delicious but expensive!
It's not often that there is a Groupon deal for such a major national chain, so I think this is a good deal.
(Ends 20th December 2010)