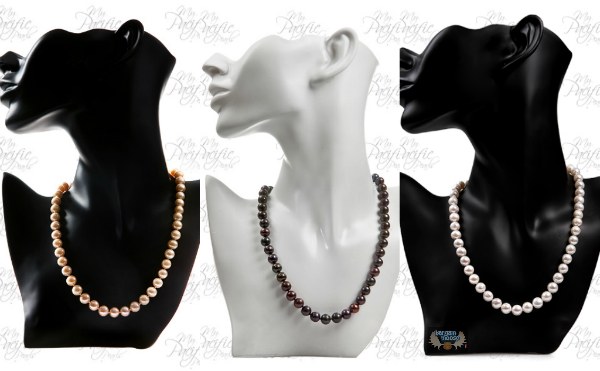 A great pearl necklace is a must in any lady's jewellery box! It is the ultimate accessory to your classy black dress, or a way to dress up a pair of jeans. Either way, pearls are fab. Get a 18" pearl necklace with 14 K gold clasp for only $79, valued at $450!
There are only 12 hours left in this deal! Thank you to Mooser Lara for sending it to us.
You also get 2 $50 vouchers to redeem on future purchases from My Pacific Pearl. Added bonus!
Fine print:
18-inch pearl necklaces in eight colour choices with pouch
shipping included
comes with certificate of authenticity
plus two $50 vouchers for future purchases
Expires Nov 30, 2011
Limit 5 per person
may buy 5 additional as gifts
Limit 5 per visit
Not valid until 9/1/11
Online only
Always good to get the details 'ironed' out. You will be getting one of the Maria Theresa collection: which have around 9mm - 10mm size pearls, very generous. They look, AMAZING. :-)