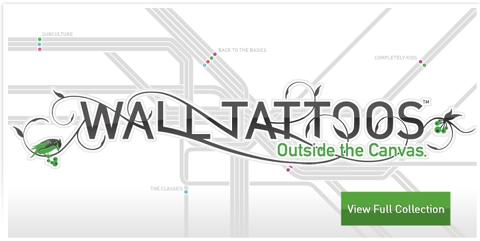 This Groupon is out of Edmonton, but can be bought and used anywhere in Canada. It is a great deal, 52% off art from Surface Collective. The cool thing with this Groupon is you can buy up to 4 per person, and they can be combined, so if you have your eyes on a really big peice, you can get it for under 1/2 the cost! You get $60 worth for $29. Shipping is not included.
You can get something for your laptop, or for the wall. They have tons of different designs and they all look beautiful. Anna got one for her little girl's room [see picture in this post] and it looks fantastic!
A peice of wall art from Surface Collective has been on my Amazon wish list for the last 6 months. Specifically this piece called Woven Revisited. I think it would look fabulous above my bed. Then again, I just adore My Butterflies!
12 hours left to buy!