GreenManGaming.com: 35% off Digital PV Versions of XCOM, Borderlands 2 or Chivalry + 25% off One of Hundreds of Other Games!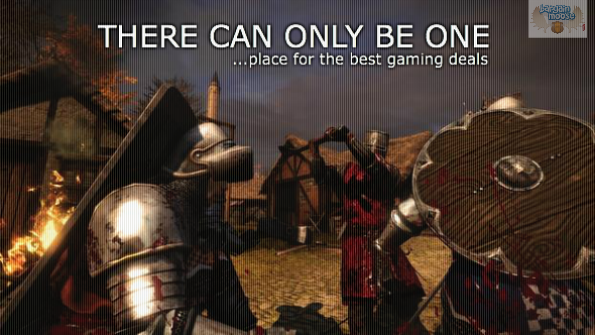 You can't get much better than three new, popular games to choose from and more money in your pocket and that's exactly what Green Man Gaming is doing for you with this coupon code!.
Here is the code you need to get the discount off of these three great games.
 Coupon Code: GMG35-5BRU6-ZDRX7
Discount: 35% off Borderlands 2, Chivalry or XCOM Enemy Unknown
Expiry: 16th November 2012, 7:00AM ET
These are all popular games and they range genre. Chivalry is a Medieval action game, XCOM is a Sci-Fi Tactical RPG and borderlands 2 is, according to Wikipedia, a "space western first-person role-playing shooter video game" So truely something for everyone.
These are the kinds of savings you will get:
If it were up to me, I'd pick XCOM. I absolutely love Tactical RPGs and there aren't enough of them nowadays. Regardless of which one you pick, you can't really go wrong. XCOM and Borderlands 2 both got 89% for the PC versions on Metacritic. Chivalry is right behind them at 80% for the PC Versions.
If you aren't into any of these games you could always use this code to get 25% off hundreds of other games at GreenMan Gaming.
Coupon Code:GMG25-UAAHK-6AI9S
Discount:25% off of hundreds of digital titles
Expiry: 16th November 2012, 7:00AM ET
(Expires: 16th November 2012, 7:00AM ET)