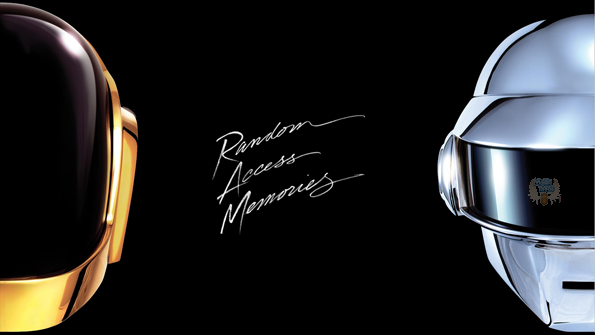 Thursdays seem like a good day to listen to some tunes. Friday is almost here, which means that the weekend is merely a few days away! Daft Punk fans, you can now get their 2013 album, Random Access Memories, on the Google Play Store for just $1.99! Each song usually costs $1.29 to download, so this is a pretty great deal. This album currently costs $7.99 on iTunes, and the audio CD is $10 on Amazon. Plus, since this is a download, you'll be listening to this new Daft Punk album soon after your purchase!
Featuring hit songs like Get Lucky, this album is a real bargain for $1.99. If you've turned on your radio at all during the past year, it's likely that you've heard this song a few times.
I was a big fan of Get Lucky when it was first released. Like any song that gets mass radio play, I eventually tired of the song, but I'm curious about the rest of this album, since I enjoy some Daft Punk every once in a while. After all, I first heard of them back when I was in elementary school (this was the late 90's)!
Another fun song on this album is Lose Yourself To Dance, which is a collaboration with Pharrell Williams. You can preview all of the songs in Random Access Memories by clicking here.
I've listed a brief review of this album from a satisfied Google Play customer below:
For the very first time, yesterday, I sat down and listened to the whole album, beginning to end, with no breaks. All I can say is incredible. Wow. My top 2 favorite tracks: "Giorgio by Moroder" and "Contact"
If you want to enjoy some new tunes from Daft Punk today, then check out this deal! Happy hunting, Bargainmoosers!
(Expiry: Unknown)