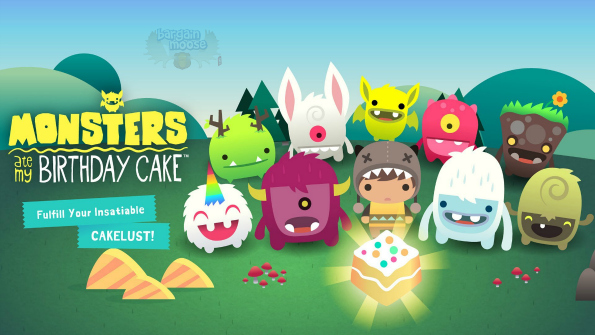 Google Play Canada has a new app of the week for you to add to your collection. Monsters Ate My Birthday Cake was $5.80, but is now free of charge. The promo should trigger through the link below, but I have included the coupon code in case you need to put it in.
Click here to download Monsters Ate My Birthday Cake @ Google Play now
Coupon Code: MONSTERSCAKEFREE
Discount: free game
Expiry: Unknown
There will be a pop-up that offers you the game free of charge. To read more about this cute little game that is perfect for children, click here. The game sounds pretty darn awesome for kids of all ages. The description on Google Play says:
Oodles of friendly monsters will join Niko's quest and use their kooky powers to demolish obstacles and humiliate enemies. Hordes of evil monsters will cause mayhem and generally be jerkfaces, but that's nothing you can't fix with headbutts, frost breath, stink clouds and rainbow barf.
There are plenty of environmental puzzles and bonus challenges where you can earn stars. Help other monsters and people to earn points on side quests. While not necessary, these quests can add a lot of extra time and play to the game. The monsters, costumes, music, scenery and everything is fun and endearing. In fact, with over 2000 reviews, this game has received an average rating of 4.3/5 stars. Most people rave about the game and some even compare the quirky dialogue to Adventure Time. This one reviewer agrees:
Charming design and humor. Loaded with clever puzzles. The game is just a delight to look at. Dialogue reminds me of Adventure Time, which is hilarious and endearing to me, but it might not be everyone's cup of tea. So much content here including collectibles and sidequests.
I think this game looks adorable and I think that I would enjoy this as much as kids would! I am all for monsters and when rainbows, cake, and puzzles are involved - how can I say no? The price is also just right - free.
Google Play is now offering one free family-friendly app per week. I believe these change over on Thursday, so visit Google Play every week for a new app for your Android phone. I am sure your kids will enjoy the change.
(Expiry: Unknown)