Have you ever gone home with your goodies from Sephora and then spy the Glamglow mud mask sample they gave you? It is to die for the way it cleanses out your pores. You'll feel like you've just been in for a spa treatment.
New, just in, is this Glamglow #Multimasking Mask Treatment 6-Piece Set for $52 @ Sephora. The reg. value is $105. Preeettty sure these are going to sell out fast. Try using promo code MYGIFT during checkout for a free deluxe sample of something good!
Here's the gist of it and check out this handy chart, you can even combine your mud for the best results ever!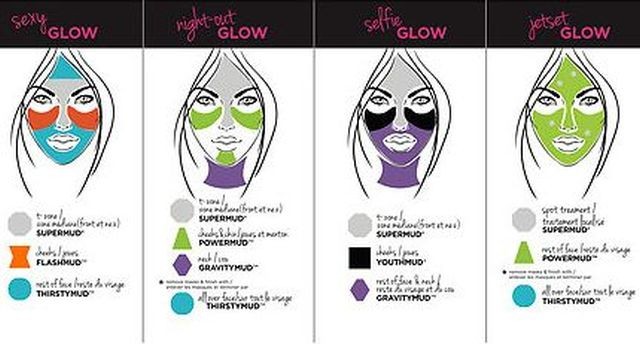 SUPERMUD fights all common skin concerns, while YOUTHMUD leaves skin smoother, brighter, and softer. GRAVITYMUD tones and firms the look of skin, THIRSTYMUD hydrates, moisturizes, restores, replenishes, and calms, and FLASHMUD creates a more luminous complexion. Lastly, POWERMUD detoxes skin by providing an amplified cleansing experience.

This set contains:
- 1 oz/ 30 g SUPERMUD Clearing Treatment
- 0.24 oz/ 7 g YOUTHMUD Tinglexfoliate Treatment
- 0.24 oz/ 7 g GRAVITYMUD Firming Treatment
- 0.24 oz/ 7 g THIRSTYMUD Hydrating Treatment
- 0.24 oz/ 7 g FLASHMUD Brightening Treatment
- 0.24 oz/ 7 g POWERMUD Dualcleanser Treatment

You'll find an occasion to use every single treatment in the pack! Shipping is free on orders over $50, so you're in luck. You'll also get to pick out 3 free samples. (9 times out of 10 you will be hooked on the sample, trust me.)