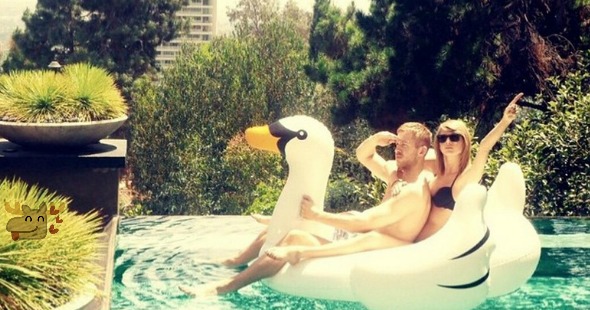 Okay, seriously. I know this is the totally wrong season to be thinking about pool activities, but this inflatable swan is fantastic. Celebrities even think so! Taylor Swift, Calvin Harris and Kim Kardashian have all had their photos snapped while aboard this Giant Swan Inflatable Ride On Pool Toy. Right now this swan is just $45 at Costco.ca, which is much cheaper than anywhere else is selling it. Shipping and handling is even included.
Make this purchase and next spring you can climb aboard your very own Giant Swan Inflatable Ride-on Pool Toy. I mean, who wouldn't want to float around on a 75 inch swan while drinking wine? It even has handles so the kids can enjoy it as well. It is made of heavy duty vinyl, so it will be able to hold up to whatever you have your mind set on. The kids can climb allover it, flip it over and knock each other off of it in the pool for hours of endless fun. I also think it would be quite amusing to slap a bow on it's head and stick it under the Christmas tree. While this swan is priced at just $45 at Costco.ca, other Canadian retailers have it priced at much higher numbers. Just take a look:
was $91.76 | now $68.21 @ Amazon.ca
$75 @ Aliexpress.com
$90 @ eBay.ca
This over sized inflatable swan is sure to be the talk of your next pool party. If you head to the cottage during the warm months, bring this inflatable swan with you for lots of fun. I may even try to take it sliding down the snowy hill behind my house this summer. Could you imagine what people will be thinking when they see this huge 75 inch swan bulldozing down that huge hill. Exciting! Of course, I will do it when the kids are not around so that they don't try it and end up getting hurt.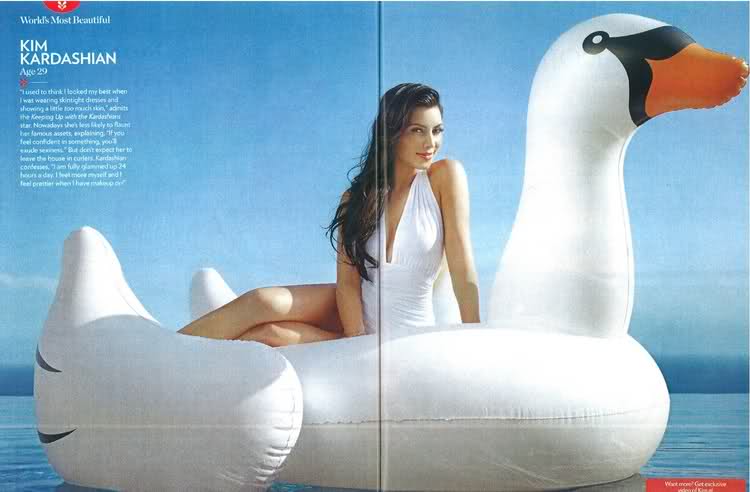 In the image above, Taylor Swift and Calvin Harris are riding this majestic inflatable swan. Even Kim Kardashian has been photographed on one of these swans! Who knew that someone so rich would use a $45 swan as a photo prop. Maybe you do need one of these, even if you don't have a pool. Costco.ca is even including shipping and handling in the cost of this purchase. You don't even need a Costco membership to enjoy this low price. Sweet, right?
Moosers, what are you going to use your new Giant Inflatable Swan for?
(Expiry: Unknown)