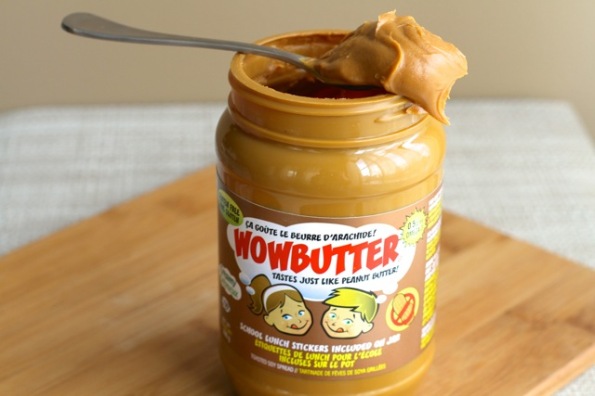 Do you have someone in your household that has peanut allergies? Or perhaps your child loves peanut butter and you are not allowed to send it to school. WOWButter is the perfect solution and tastes just like Peanut Butter. It tastes so similar that even my picky toddler loves this stuff. If you don't believe me, try it for yourself. Right now you can request a free single sample of WOWBUTER from their website to see for yourself.
By requesting this free WOWButter sample you will receive a 0.56 ounce single serve of this peanut butter alternative. It will come in a small envelope with an excellent information insert so you can read all about this marvelous product. WOWButter has stated they have received a large number of requests and can only fulfill a certain number per day without asking for a contribution to shipping. If you can't get it for totally free today, try again tomorrow.
I was lucky enough to get my sample for totally free, and I look forward to the arrival of my WOWButter. To request your free sample, follow the link provided above. You will then be prompted to call their automated line to receive a promotional code that will get you your free sample. If they have reached their freebie limit for the day, you will be redirected to PayPal to pay for the shipping costs.
Please make sure you be patient and allow up to 8 weeks for your sample to arrive. Hopefully it comes  undamaged, but if it is damaged just give them a call and they will send you another packet. I bet you are excited to put this on a sandwich to see if your kids can tell the difference. Some kids are picky enough that they can tell the slightest taste difference, so I really hope that isn't the case. PB & J sandwiches are so popular, you will be happy that your kiddo can bring them to school if they like WOWButter. If that is the case, I suggest you inform the teacher ahead of time so they don't take the sandwich away thinking it is real peanut butter. To be honest, I don't remember peanut allergies being such a big deal when I was a kid. What about you?
(Expiry: Unknown)