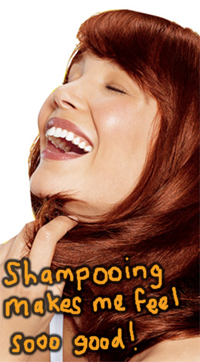 Click me to order your free coupons from Garnier @ Save.ca!
Here are the free coupons you can choose from:
Garnier Haircolour save $2
Garnier Styling products save $2
Garnier Nutritioniste save $2
Garnier Nutritioniste save $5 off any 2 products
Just click the checkboxes beside each product coupon that you are interested in, then click "submit" at the bottom of the page. It redirects you to another page on Save.ca, where you can choose more free coupons if you wish (I actually think you need to choose at least 2 more before they can mail you all the coupons). Once you have done that, you can see the list of chosen coupons, click submit and fill in your details. As these coupons are powered by Save.ca, so you should get them in the mail pretty soon!
If you'd like more Garnier freebies and coupons, check out this previous blog post for more info – Garnier Nutritioniste Skincare.
I absolutely love the smell of Garnier Fructis! It's a really gorgeous fruity smell, and leaves your hair smelling good enough to eat.
I've used a few of their hair colors in the past – these are very good too. I reckon they must give you some extra strong conditioner with them though, because your hair just feels absolutely amazing once you have used it. The conditioner leaves it gorgeous and shiny and smooth… much more so than using their regular conditioners!