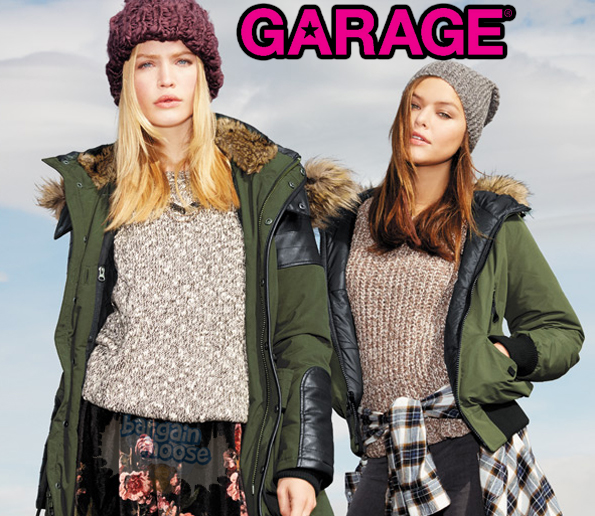 Just a short while ago, Garage Clothing just updated their website to show that you can now get free shipping on ANY order, there's no minimum order value! This deal is good through to Christmas, so it's a great time to treat yourself or even buy a few gifts for other people. I simply LOVE free shipping with no minimum!
And what's even hotter than free shipping, is the fact that it works with many of the offers that are occurring on the Garage site right now too – stack a few of the deals together to make even better bargains!
For example:
With free shipping on any order, let me pull out a few individual bargains for you to glance at:
With our exclusive coupon code BARGAINMOOSE15, you can get an extra 15% off all denim and fashion on the Garage Clothing site. If you're going to make use of this coupon code on some items, just be careful. The 15% exclusive coupon code does not stack on top of the other promos, so it may make some items more expensive. For example, the above deal on sweaters for 30% off – you're better to take advantage of that deal rather than our 15% coupon code. But if there are full-priced items on site, the 15% code might work out to be the best deal. As it is totally free shipping on any order, then just place separate orders using the promotions that work out to be the best value for you.
There is also a Garage contest happening here, where you have the chance to win a grand prize of $1,000 worth of Garage must-haves. That sounds like a fab contest – feel free to enter if you are interested.
(Free shipping expiry: 24th December 2014)