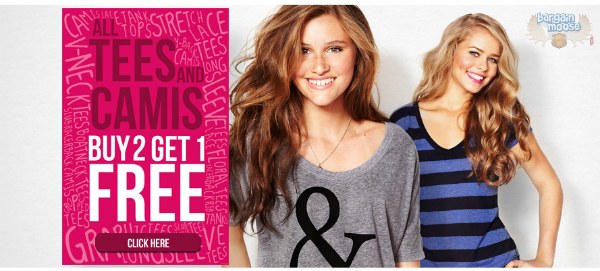 Garage Canada based our of Montreal has a buy 2 get 1 free offer on a good selection of tees and camis. Prices range from $26.90 to $5. Many are on sale too.
There are a ton of items in many price ranges. In the lower price range there are 5 tops for only $5 - on sale of course:
Buy any 2 and get a 3rd for free.