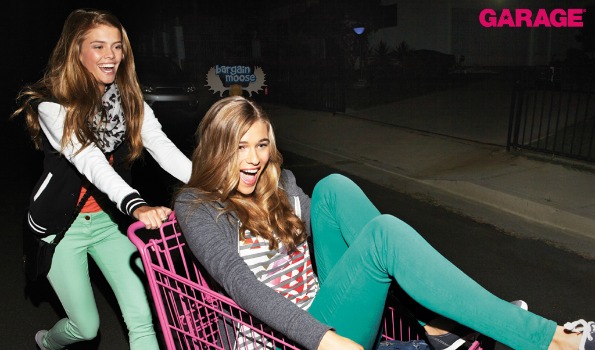 Garage Canada has a few sales going on right now for jeans, tees, and tanks. Since that is pretty much an entire teenager's wardrobe: it's a pretty good sale! You can BOGO 50% off jeans, and BOGO 50% off tees and tanks.
Stock up on basics like the Slub Racerback Cami for $9.90 and get a second one for $4.45. Pair it with theseL.A. Blue Boot Cut Jeans for $39.90 and save 50% on the I Heart Blue Skinny Jean- $19.95... perfect for an evening out with the boyfriend.
In store and online right now you get a $25 cash card with every $75 purchase! Cash card is redeemable September 10 through October 7, 2012 on purchases of $60 or more. I'm not sure if it is redeemable online, or if it is just redeemable in store (sometimes they have catches like that).
Expiry: Unknown!