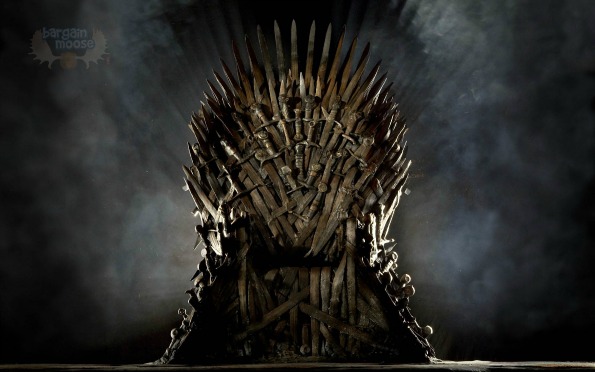 Walmart Canada has discounted Game of Thrones: The Complete First Season [Blu-Ray] version for just $24.97. Ship to your local Canada Post location for free shipping on any order (no minimum). Alternatively, receive free shipping on orders of $50 or pay $4.97 for shipping orders under the free shipping minimum.
No matter what shipping option you choose, even if it is paying $4.97, this deal is well worth it. A quick price comparison with other websites shows Walmart's price is great.
Amazon Canada has Season 1 of Game of Thrones [Blu-Ray] priced at $49.99. Some season one sets come with bonuses like the DVD copy as well or a journal. All of those are priced well above the $50 mark. I even found some bundles of season one and season two together. The bundles usually retailed for $79.99, which is nearly $40 per season. When in stock at Chapters, the set was $59.95. Back in April there was a deal on the DVD version for $20.49. Now the Blu-Ray version is only $4 or so more expensive.
This set includes the Blu-Ray version and the digital copy so you can play this season on your computer, tablet, or smart phone. I rarely use my digital movie copies, and I wonder if I am odd in that way or if most people just ignore the digital copy.
I will admit that I know very little about Game of Thrones - I have never watched the series (too much death) and I have never read the books. My partner is currently as clueless as I am, though that is about to change. He is just finishing Robert Jordan's Wheel of Time series (last book!) and already bought book one from Martin's Game of Thrones.
Some people argue that the books are better, while others prefer the HBO series. However, everyone agrees that they get very nervous about Martin killing off their favourite characters. I remember a Facebook status from a friend of mine when his favourite character was killed off - very emotional!
While many seasons have been released since, HBO's Game of Thrones is very expensive to buy. Even on steep discount, most of them still retail for $50+. This is your opportunity to purchase season one for a much more palatable price.
(Expiry: Unknown)