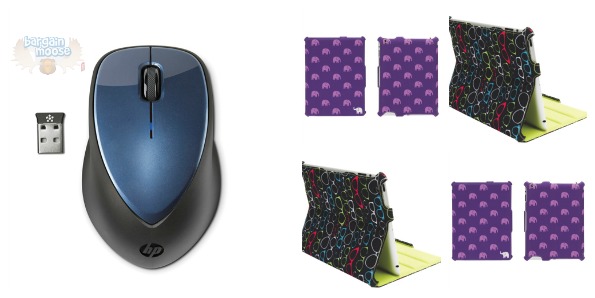 This HP Wireless Mouse X4000 with Laser Sensor is a great buy at only $9.97 on clearance. You rarely find mice below the $10 mark - especially not brand names like HP.
While Future Shop does not list the original price, I found the same mouse a bunch of other places. Here is what the HP Wireless X4000 mouse costs at other retailers right now:
$34.99 + shipping @ HP Store
$29.99 + shipping @ Tiger Direct Canada
$34.98 @ Shop.ca
I also found an old cached page for the same mouse on Future Shop where the price was $34.98. Using this as my basis, the HP mouse is now a very good deal. The mouse comes with 2.4GHz wireless connectivity. That should give you around 30 feet of range - give or take a brick wall. The mouse also has an extra-long battery life, which will last around 30 months. HP Link-5 technology allows you to connect up to five devices just on this one nano receiver. If you are short on USB ports, then this little nano receiver will be your best friend.
This is a final clearance item. You will receive free shipping on orders of $25 or more so this is a good time to check out the rest of the spring clearance sale.
Future Shop has some hot deals right now during their spring clearance. I ran across this Griffin iPad Habit Journal Case in purple on sale from $48.95 down to $9.95. This case is compatible with the iPad 2 / iPad 3rd Gen / iPad 4th Gen. It is a cute little case featuring little elephants all over it in a light purple and then the case itself is a darker purple. The 'journal style' case clips on the back of your iPad and then has a front piece to protect the screen. Like the Apple brand covers, the front piece has several fold lines so you can use it as a stand for your iPad at different angles. The case locks open into an adjustable 3-position stand. This is perfect for reading ebooks, viewing movies, or typing. I used to have one of these for when I took my iPad to class. The typing position was my favourite.
I also spotted this Griffin iPad Journal case in a sunglasses print. If elephants are not your style, try this case instead. Originally $38.99, the case is on sale for $12.99. This is not as good of a deal, but still pretty nice.
(Expiry: Unknown)