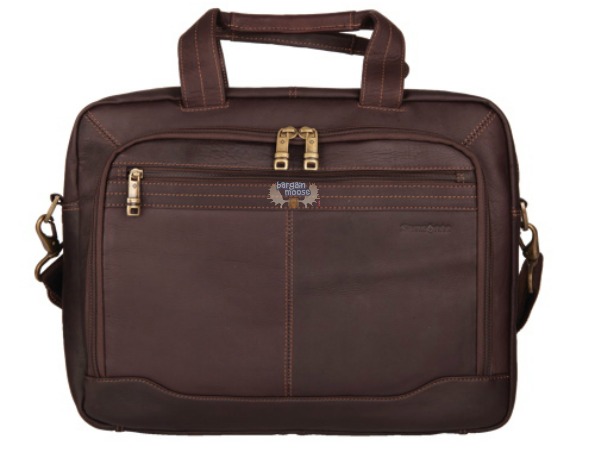 If you are looking for a sexy bag to take to the office, Future Shop has a hot deal on one. The Samsonite leather top zip business bag is now $94 off, with a regular price of $229.98 and a sale price now of $135.98. This item will also ship for free since it is over the $20 free shipping threshold.
I'm actually highly considering getting this bag for myself. I recently took on a new role here at Bargainmoose, and that may involve some travel. Putting my laptop in my purse just isn't going to cut it anymore. I want to look good and have a functional bag at the same time. What really caught my eye about the bag is that it has a SmartStrap, which lets me attach is securely to the handle of my suitcase. When I was travelling before, I had put the laptop right into my carry-on, which was a huge pain in the butt at airport security, having to open my carry-on in front of everyone and wrestle my laptop out, then put it back in. With a separate bag like this one, I could just put my purse inside of it, with my laptop and make going through security so much easier. It is hard enough getting my shoes back on, never mind having to fumble with my underwear covering my laptop.
This bag looks to be part of a larger Samsonite sale going on at Future Shop. I see quite a few bags already sold out, as Samsonite is a solid brand in bags, but there are still a few deals to be had.
There is one bag remaining for this Samsonite Boston 20" bag, which is a great overnight bag at a good price. Regularly $119.99, you'll now get it at a very low price of only $59.99. That's a hot savings!
Another hot deal I found was on the Samsonite travel equipment backpackin purple. This backpack is perfect for back to school, which will be here before you know it. You'll save $25 and spend only $19.99.
(Expiry: 10th July 2014)