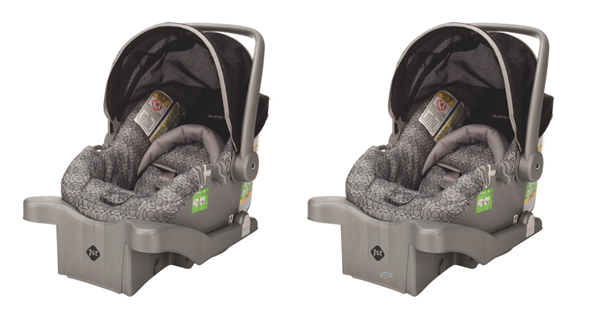 Future Shop has done it again - they have an intriguing deal of the day for a product that you wouldn't even think they'd carry! It is a web-only deal, so that may be one of the reasons why most people wouldn't expect them to carry infant car seats, like this Safety 1st Comfy Carry Elite Infant Car Seat. It normally sells for $99.99, but today you can purchase this infant car seat for $39.99! You'll also qualify for free shipping, which is always a nice bonus!
This Safety 1st Comfy Carry Elite Infant Car Seat certainly looks like one cozy car seat! It has a 5-point harness, side-impact protection, a lightweight carrier, and even an aajustable canopy that can help protect your child from the sun. You can learn more about this infant car seat by clicking on the link above.
Since it's so important to have newer infant car seats, especially since they do so many tests to ensure that they're perfectly safe, this is a notable deal. Most people will tell you about the dangers of older infant car seats that were manufactured before a specific date, so make sure that you avoid purchasing one that's used or that was given to you.
If you were to purchase this Safety 1st Comfy Carry Elite Infant Car Seat from Best Buytoday, it would cost you $99.99. Listed below is a brief review of this infant car seat from a satisfied Amazon customer:
We purchased this car seat because it's lightweight and reasonably priced, with good safety ratings. It's easy to install and easy to use. While most friends of mine have fancier car seats, they constantly complain about how hard their seats are to carry (with babies under a couple of months old), and admire the size and weight of this one. I don't see any reason to purchase an infant car seat with a higher weight capacity if you can't carry it.
Limited quantities are available, so check out this deal when you have a chance. I hope you all enjoy the rest of your Thursday!
(Expiry: 30th October 2014)