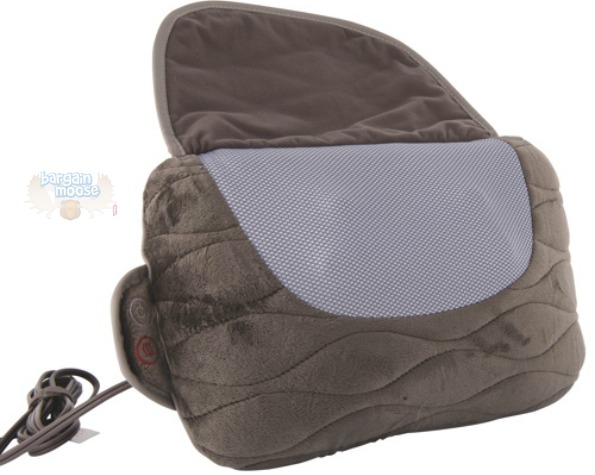 Future Shop is offering 50% off this relaxing HoMedics Ultra Plush Shiatsu Massage Cushion. Originally $69.99, the cushion is now on sale for $34.99.
The pillow provides a kneading massage with an extended massage area, and also produces heat to soothe aching muscles. One of these pillows would be awesome for at home on the couch after a long hard day of work. Just turn it on and give yourself a back massage. I have a strange feeling my cat would like it too, though he might try and dig out the rollers.
Have you ever used any HoMedics massage products at home? If so, do you like them?
This product will ship for free because it costs over $20.
Limited quantities are available.
(Expiry: 27th October 2013)