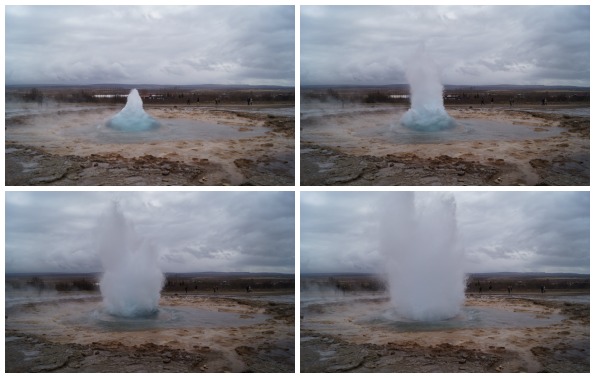 Future Shop Canada and Best Buy Canada have put the SanDisk Extreme Plus 32GB 80MB/s SDHC Class 10 UHS-I Memory Card on sale for only $39.99, down from $99.99.
I provided both links in case it sells out at one place, you can purchase it at the sister store.
This is no ordinary memory card. It is 32GB worth of space with a class 10 rating. However, a standard class 10 32GB memory card has a write speed maximum of 30 MB per second. This card has a maximum write speed of 80MB per second, which is why it is an 'extreme plus' card.
Speed is everything when you are dealing with DSLR cameras and video. This card is made for fast action shots, continuous burst mode, and multiple frames per second. Photos are written to your card almost instantly so you will get your best shot and capture everything you want to capture without significant delays while your computer transfers the image to your card.  I photographed a geyser exploding and the speed of my memory card allowed me to get twenty-four incredible still shots of the geyser in process. You can see a few of my photos in the composite above. Had I owned a faster card, I would have gotten more shots, which would have been cool. I actually stuck all my shots in a double page layout in my Iceland photo book.
You will not only be able to take photos fast, you will also save time moving all your photos from your camera to your computer. If you are transferring a few thousand photos after a beautiful vacation, then this is a nice added feature. If you are an avid photographer and own a DSLR camera, then this SD card is going to be your new best friend.
I price compared this card with a few other places in Canada. It is $49.99 @ Canada Computers, $59.89 @ The Camera Store, $63.99 @ Vistek.ca, $69.99 at Henry's, and $79.99 @ Camera Canada. These prices do not include shipping costs as most these places do not offer free shipping at a low enough minimum for this card to qualify.
Best Buy Canada and Future Shop Canada both offer free shipping on orders of $20 or more so this card will ship free.
(Image Credit: Avigayil Morris)
(Expiry: 10th July 2014)