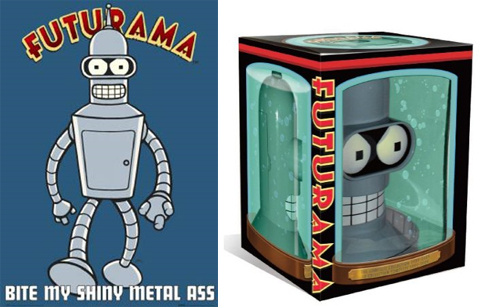 Bite my shiny metal ass.
- Bender
If you would like to own ALL the Futurama DVDs plus some juicy extras too, you can order them all now from Amazon Canada, for the price of $101.99 (reduced from $199.98)!
The set is huge, and it contains loads of cool stuff which is better described on the dot com.
I already have all the Futurama boxsets or I would be very tempted to buy this deal! For all the hours of fun you could have with these DVDs, they're well worth the hundred bucks. I think one of my favorite episodes was the one with the giant Amazon women and the femputer.