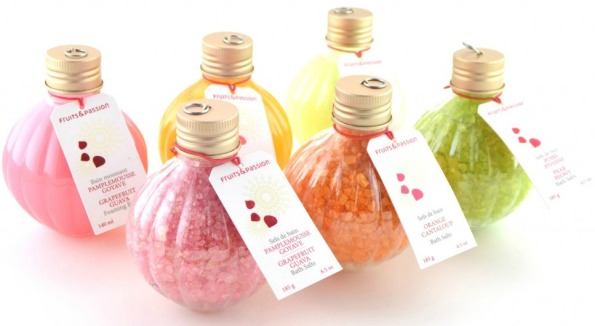 Starting today, Fruits & Passion has an online promotion that has done super well in the past. This is your chance to get items at a discounted price, and you may even be able to score items that rarely ever go on sale. This is the Fruits & Passion spend more, save more event and it has me excited. Especially because you can combine our exclusive coupon code for an additional 15% discount. I love stacking coupons for further discounts.
So great news, we just received an exclusive coupon code from Fruits & Passion. This code will get you an additional 15% off plus totally free shipping, and they also happen to have a spend more, save more promotion on right now which makes for some perfect coupon stacking. Anyone ready for some hot Fruits & Passion discounts before the Holidays?!
Here is our exclusive coupon code:
Coupon code: MOOSE
Discount: Additional 15% off + free shipping
Expiry: 30th October 2015
Here's what you will save just by shopping at Fruits & Passion:
$5 off $30
$10 off $50
$20 off $70 +
These discounts will only be valid today, but our exclusive coupon code is valid through October 30th 2015. Plus, use our coupon code for a further 15% discount on top of their buy more, save more event. Squeeee!
I personally have so many things from Fruits & Passion that it isn't even funny. I am a sucker and often find myself paying full price for their items that are dear to my heart (that's how good they are). So being able to stack these offers like this is quite awesome, really. I hope you can really take advantage of this rare offer if you enjoy Fruits & Passion as much as I do. Their items also make fabulous Christmas gifts if you have someone that is hard to buy for.
They have lots of Eau de Fruits and Eau de Toilette fragrances on sale, which make excellent wrapping gifts or even stocking stuffers. So the Eau de Fruits are definitely popular. They were originally $34.50 but are now on sale for $27.60. If you were to buy two of them, the total of $55.20 would be knocked down to $45.20 thanks to the Spend More, Save More event. Then, once you apply our exclusive coupon code you would receive an additional 15% off and free shipping. So your total for these two items would be $38.42 which was basically the original price of one bottle of Eau de Fruits. There are several scents available:
There are quite a few items in the sale section of Fruits & Passion Canada, so shop and find the items you like best. If you need a small filler item to get you to your next spend more, save more threshold then be sure to sort the sale items by lowest price first. There are quite a few nifty little items for as low as $2.50 which might get you at the next point to save even more money.
Normally Fruits & Passion Canada requires that you spend at least $25 to get free shipping, but during our exclusive promotion they are offering free shipping for you Moosers. Fabulous, right? So whether you are wanting to freshen up your home or get a new bubble bath, now is the time to do it. You can view all the Fruits & Passion Canada coupon codes and discounts in our ever expanding Bargainmoose forum.