From $5 - $20 Savings Code @ PerfectLens.ca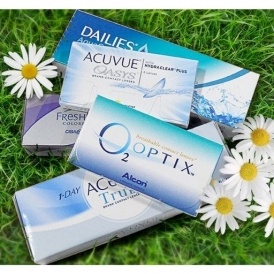 Chances are if you're reading this, you or your significant other wear contact lenses and you're wondering what sort of good deals you can find on purchasing contact lenses.
PerfectLens.ca is a Canadian on-line retailer that carries lower priced contact lenses than what you will typically find in stores.
You do need to have a valid (up-to-date) prescription and generally, now is not the time to start playing around with different lenses. Many people already have a specific brand and product that they prefer for contact lenses and it makes perfect sense to purchase them for less money at PerfectLens.ca. You will find all of the name brands available here.
Not only are prices typically lower, but there is a special savings on right now:
$5 off all orders with the code ANNI
$15 off orders over $78 with the code VERS
$20 off orders over $98 with the code ARYS
Orders are delivered by Canada Post, anywhere in Canada, for a flat rate of $9.95. Free shipping is automatically applied to all orders over $59.00.

Note: For the duration of the Canada Post strike we will be sending your parcels via FedEx at no additional cost. (Please note, if you use a P.O Box, please contact us as FedEx will not have access to deliver your parcel).
(Deal expiry: Friday 29th July, 2016.)