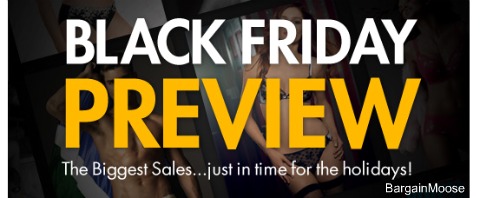 Ohhh ya, nothing like Black Friday deals from our favourite across the border underwear company! I got emailed the links for the early preview sales as I'm a newsletter subscriber so click on through for some early shopping!
Wow... they have some great deals like 20% off Betsey Johnson and Ed Hardy!
They have free shipping to Canada on orders of $50 USD or more, so I urge you to place an order of that amount, it is worth it for the free shipping. You will probably get charged duty but according to our Moosers the deals you can get there are worth the duty.
Mooser K said:
Freshpair's a great company. I ordered a bra from them that was around $140 here … and I got it for $60 US plus about $10 in duties from Freshpair. What a bargain! Also, I believe the company has a customer-friendly return policy if something doesn't fit quite right.