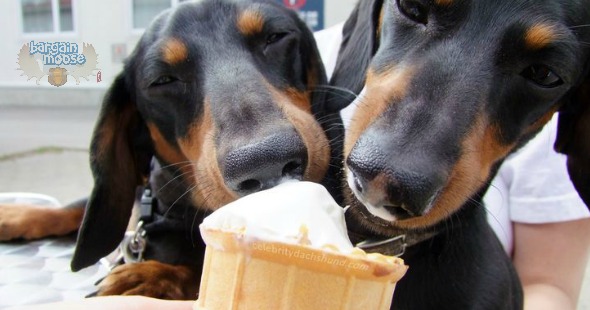 *** BUMP - tomorrow!!! ***
During these weather conditions, Ice Cream might be the last thing on your mind. Don't put it out of your mind completely though, Dairy Queen Canada is celebrating their 75th Anniversary at select locations on the 16th of March 2015. During this celebration, you can get a free small vanilla ice cream cone, no purchase required.
I know I am not the only crazy person out there who enjoys a delicious ice cream cone even when the temperatures are below zero. Now you can feel less guilty about paying for a cold treat during the winter. Head over to your local Dairy Queen Canada store on the 16th of March and you can celebrate their 75th Anniversary with them by enjoying a free classic small vanilla ice cream cone. While these cones may be just a tease for some of us, you can always purchase your favourite cold treat afterwards while you are there.
There are a few catches to this freebie offer from Dairy Queen Canada though. First, this offer is only valid at participating locations on the 16th of March 2015. To ensure your Dairy Queen location is participating, it wouldn't hurt to call ahead. Second, you will be limited to one small vanilla cone per customer, with no purchase required. That means if you go with a friend, you will both need to order a free cone in separate transactions.
In previous experience, Free Cone Day at Dairy Queen can get pretty busy. Be prepared for a little bit of wait time to receive your free cone. I have found in the past, if you show up earlier in the day, you won't have to wait as long for your free treat. I've got this promo marked on my calendar, that's for sure.
Photo credit: CelebrityDachshund.com
(Expiry: 16th March 2015)