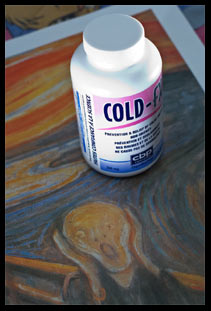 There is a contest on the CBC.ca website, and you can win a vacation to a sunny destination of your choice! That would be absolutely gorgeous this time of year!
Now if you enter, be sure to tick the box that says:
Yes I would like to receive more information and a free sample from COLD-FX.
Yay! Freebies too!! Hopefully they will send a pretty big free sample of cold medicine. I've never used Cold-Fx actually!! I have just recovered from a case of the cold last week. I felt out of it for a few days! Plus, I think I went through a whole box of lotion filled tissues.
Thanks for the pic Chealion.