I was browsing on Pinterest and saw an idea about nature scavenger hunts for the kids during the summer – it's a great idea to keep the kids entertained. Plus, they're free!! I made this free printable nature scavenger hunt for you guys – click the image and you'll see a larger version. You can print it out, hand it to the kids and hopefully keep them entertained for at least half an hour!!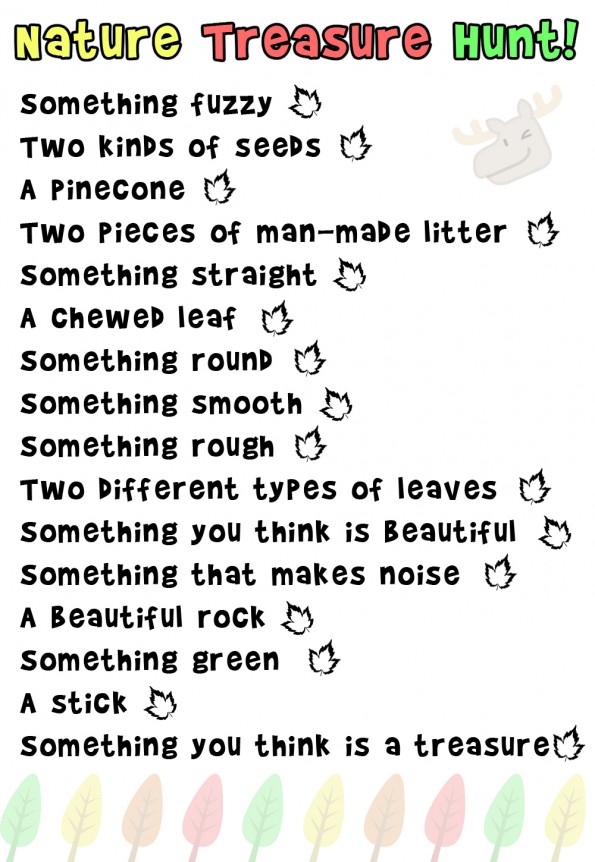 The can take a pencil with them and put a tick in the empty leaves, to the right of each line.
I hope they have fun – please comment below if you make use of it.
(Expires: Never)