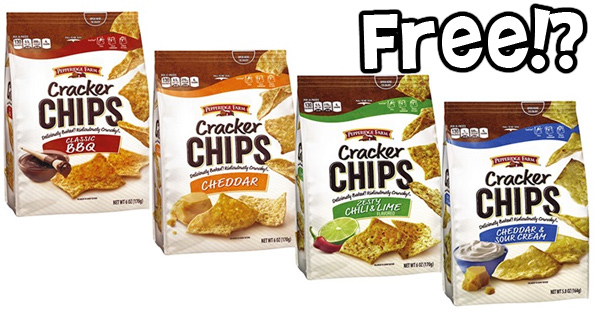 Anyone shop at Superstore? If so, I've got a deal and a half for you! Using a combination of a sale price and a printable coupon, you can score a FREE pack of either Pepperidge Farms Cracker Chips or Cracker Tortillas worth $2.47!! As this is in-store, all you have to do is pay the taxes, which is NOT a lot anyway. Read on for how to get this deal…
So, here's the lowdown.
There's a printable coupon for $2.50 off select Pepperidge products!
There's a sale price of $2.47 on the Pepperidge products @ Superstore this week!
I can't direct link to the exact coupon on Smartsource.ca, but you're looking for the one that states this:
Save $2.50 when you buy any one (1) Pepperidge Farm Cracker Chips or Cracker Tortillas 140g or 170g
And it looks like this:

Just select that coupon, and any others you want to use, print them out. The Smartsource coupon printer is a little annoying, but it's worth it for these free coupons.
Caveat – now everyone, I am not sure if this deal is going to be Canada-wide or specific to a couple of provinces (definitely is applicable in Ontario from what I am aware). If you're not sure, just print out the coupon and check your local flyer or head out to Superstore. If you can get it then WHOOP. If not, then all you've lost out on is printing out a page. Please let me know in the comments below, how you get on!!
(Expires: 16th December 2015)