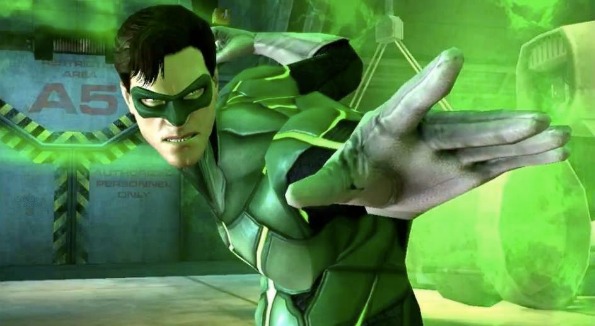 This is a bit of a different post from our usual fair. Usually when we post app deals, they are something that costs money and are now free for a limited amount of time. Instead, I am posting about an app that should cost money, yet it is free for both Apple and Android devices. You following me?
Injustice: Gods Among Us is a title you may be familiar with from the consoles. It will cost you at least $20 to buy it for a console, yet the game in almost all its glory is free to play on both android and OS devices.
I also found this linkfor downloading Injustice onto your Kindle as well, should you have one of those.
Here is a quick rundown of the game. You collect superhero and super villain cards. Each character has a special ability that may benefit just them, or your entire team. A team consists of three super heroes or villains that fight together in a battle. They fight one at a time, and you tag them in and out, as you like. Each character has three super abilities and an energy bar fills them. You can upgrade these abilities for more damage. Characters can also be made elite by purchasing additional forms of their card - almost a form of layering.
You can also buy (or win/earn) gear cards to equip on your characters. That gear can also be upgraded using money and shards. Shards come from other gears you have shattered so choose your gear wisely. When a gear reaches level 11, it will evolve into a higher gear form with a new ability.
You can battle in an online system against other player's armies or against the computer where you earn characters and far more experience and gold. Log out and back in each day to earn money, energy crystals, and characters. There are missions each day for online play and ranking well online earns you stuff each week.
This game is mind-blowingly awesome. The graphics are incredible, the superpowers are inventive (try Green Lantern's level 3), and the addiction level is over the top. While the game has occasional glitches that need to be worked out, this game is so awesome it should not be free. The only reason this game gets any bad ratings from anyone is glitches that pissed people off or people feeling entitled to certain things from a game they are not even paying for. That being said, it still ranks a 4.4/5 on the Google Play Store.
This game is seriously better than any game I have paid for on my iPhone or my iPad. Do not waste your money on paid games... get this free.
P.S. Yes, there are in game purchases if you want. They are not necessary. We rank in the top 4% regularly without in game purchases.
P.P.S. I hate Doomsday.
(Expiry: Unknown)