Free Half Pound Reese Cup With Participating Purchases Rebate Form!!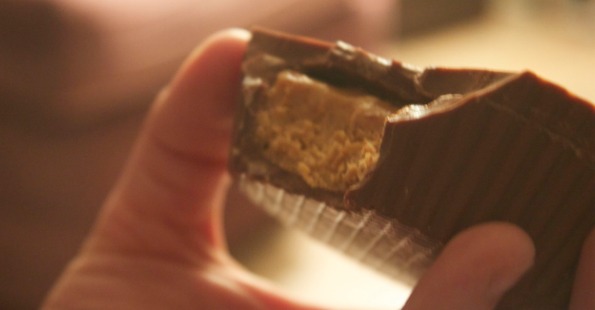 Well - I had you at hello there, didn't I? You can get a free Half Pound Reese Cup when you purchase five participating Reese Peanut Butter Cups packages! Yep! Everyone wants one of these half pound cups of joy, so why not get it for free? I mean, we probably all enjoy a Reese Peanut Butter Cup here and there... so getting five won't be hard!
This offer is known as the Reese "Go Big or Go Home" promotion, and I can see why. Collect 5 UPCs from participating Reese Peanut Butter Cups Candy Bars and tape them to the back of this mail order form. Then stick them in an envelope and mail it to the address given in the link above.
Once that is all verified, your Half Pound Reese Cup will be shipped within 6 to 8 weeks. Do you think they will ship the actual chocolate, or just the coupon to get one? I would be worried that my beloved chocolate would get broken - but it is free chocolate either way. And half a pound of it at that!
Have you heard of these Half Pound Reese Peanut Butter cups?! Have you been lucky enough to try one yet? I am not sure if I could manage to eat it in just one sitting, but I wouldn't be sharing it either.
(28th February 2016)