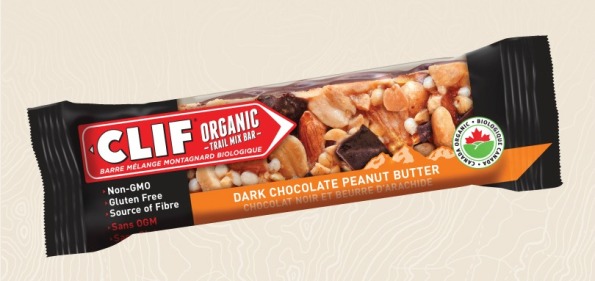 *Quick Post! There are only 2500 of these freebies available!*
Hey Moosers, here is your chance to try out a Clif Bar if you have been wondering what they taste like. There are 2500 Clif Organic Trail Mix Bars available to claim right now. What better time to try and see if you like these nutritious little bars?
There is no purchase necessary, which is always a bonus. I hate opening a link to claim a freebie and then realizing that I need a UPC code or something of that sort. This free Clif Organic Trail Mix Bar is plain and simple to request.
Just fill out the needed information like your name and address, and like Clif Bar on Facebook. You could always unlike them after if you wish, but they never annoy me in my news feed. It looks like the free bar you receive will be the Clif Organic Trail Mix Bar in the Dark Chocolate Peanut Butter flavour, which is my favourite kind by far.
Unfortunately this offer excludes Quebec residents and you must be at least 18 years of age to claim the offer. If you've never tried Clif Bars before, then this is the perfect opportunity to see if you like them. I keep a few in my glove box in case I am out and about and become hungry. It sure is cheaper (and healthier) than snacking on fast food.
Moosers, have you tried a Clif Bar?
(Expiry: Soon!)