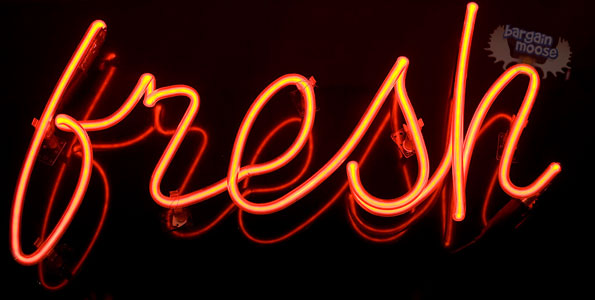 Holy moley. Joe Fresh has a pretty, well... fresh deal right now! You have until tonight to use the code below to get a $50 gift card for absolutely free when you spend $100. Shipping is also free.
Click here to shop @ JoeFresh.com now
Coupon Code: FIFTYJF
Discount: free $50 gift card on $100+
Expiry: 10th August @ 4am EST
It's too bad that the $50 gift card isn't a credit or isn't on a lower spending amount but it's still a very cool promotion, especially for those of you who tend to shop at Joe Fresh quite often. Personally, I can never stop myself from doing a quick looky-look of  discounted merchandise whenever I'm grocery shopping at Loblaws. The merchandise is typically really stylish and affordable, especially the kids' section. The selection nearly always surprises me as I can always find something I like without breaking the point.
So  yes, you need to drop at least $100 today but the sale section is a great place to start as it's super easy to get up to $100 with a ton of merchandise that is currently up to 70% off. To give you an idea, as soon as I clicked over, the first thing that stood out to me is the print 2-piece sleep set on sale for just $9.94 (reg. $25). It's only available in XS but it's a great example of the kind of prices that you can expect to see.
So you don't waste your time falling in love with out of stock merchandise, I suggest filtering the sale items by your size. I like to select two sizes at a time as certain clothing can be better in either one.
It's only available in either small or medium, but make sure to check out the snake print wrap tank. It was originally priced at $16 and is now just $4.94. I could see it working superbly for either a casual office look or even a night out on the town!
Keep in mind that you will only receive your free $50 gift card via a unique Joe Fresh coupon code that will e-mailed to you by August 12th at noon and you will have until September 7 at 4am to redeem it.
(Image Credit: Thomas Hawk)