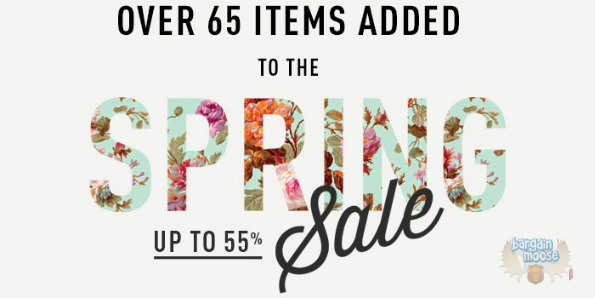 Frank and Oak are giving you an additional 15% off spring items that are already discounted up to 55% with this coupon code!
Click here to shop the spring sale @ FrankAndOak.com
Coupon Code: SPRINGSALE15
Discount: Save 15% off already discounted items
Expiry: 1st May 2013, 3:00AM ET
This sale isn't just a random sale. It represents a very important part of the story of Frank and his loyal manservant, Oak. If you haven't been keeping up with the story, make sure you read the previous installments.
Frank, wearing his Spring Parka from Galesburg Military Supply Base, walked undetected through most parts of the base. He passed soldiers but never faced more than a polite nod or outright dismissal from them. They assumed that if he was in the base, wearing a coat from the base, he must belong in the base. Frank didn't care if they ignored him, or if they demanded his military credentials. The only thing on his mind was the number fifteen. His information told him that Henly, his missing mentor, would be headed towards warehouse #15. Fifteen. Fifteen. Smile at the soldiers. Fifteen. Fifteen. Fifteen. Fifteen.
He eased his sword into its scabbard as he approached the warehouse. A faded "15" was emblazoned above the open cargo doors. Isles and isles of clothing racks stood like soldiers in the warehouse. Soldiers guarding a single bright light, fighting its way through the dust and the dark. Frank crept through the racks towards that light. He passed a rack of Redford Braided Belts In Oak and a stack of boxes that held what looked like Elmdale Bow Ties In Marine and Silk Pocket Squares In Navy. He briefly questioned why a military base had stocks of bow ties and fashionable belts, but cleared his mind of the distraction as he came to the last row of clothes, a wall of Evans Linen Blazers In Ash. He pushed the blazers aside and stepped in to the light, hand on sword, and there was nothing. A fallen chair lay on its side under the harsh yellow glare of the single sodium light. Under one of the chair legs was a business card. Frank picked it up and ran his thumb over the raised logo of two dogs. There was no phone number, name or address on the card. He flipped it over. A jagged hand proclaimed "55 Spring" in dark lines on the back of the card. Fifty-five. Fifty-five.  Fifty-five.  Fifty-five.  Fifty-five.
So, no, this sale isn't randomly put together. It's a memory. The items in the sale are inspired by the very items in that odd warehouse. The items are all suitable for spring and are up to 55% off to honor "55 Spring". The 15% off coupon code to save even more off the original discounts is indicated by warehouse #15, where Frank first discovered "55 Spring." Visit Frank & Oak, the company that bears the name of Frank and his loyal manservant, Oak, pay homage to Frank's quest, and get some sweet spring clothes too!
For more Frank & Oak deals, check out ourFrank & Oak Coupon Codes!
(Expires: 1st May 2013, 3:00AM ET)