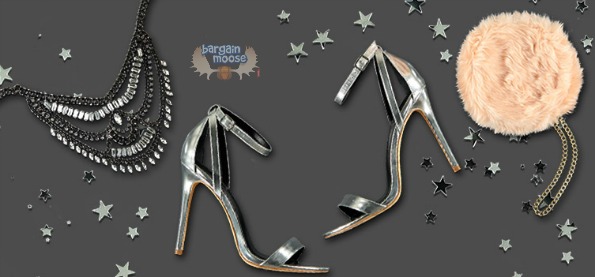 Don't miss out on this stacking deal. For today only, Forever 21 is having free shipping on anything on the site, no coupon needed. Plus, if you are looking for outerwear, sweaters or love their accessories you can score an additional 30% off using the coupon code below. Stack the two together for a great deal.
Coupon Code:  GETCOZY
Discount: 30% off Outerwear, Sweater and Accessories
Expiry: 18th December 2014
Forever 21 has really cute, stylish clothes, though I have to be picky when I'm shopping for myself, as their styles skew younger. I love this Chevron Popcorn Knit Sweater  at $20.86 (was $29.80), for those cold winter months that are now here in full winter glory! I like how this sweater looks warm and cozy. The blue one reminds me of snow, plus the chevron pattern is super cute without overwhelming the sweater.
My husband would be swearing up and down it's "just stripes" and I'm sure we'd have many conversations debating Chevron versus stripes every time I wore it. I once made him look Chevron up online to prove it's a real word. He still swears up and down it was invented by someone who doesn't know what a stripe is. I made a more fashionable close friend explain it to him also. Does anyone else text in a friend for backup for silly things like this? It's a thing, honey, I swear.
Hey, look at this cute Eyelash-Knit Leopard Sweater. With the deal, its $20.86 (was $29.80) and it's super cute. This is a nice black and white piece but with a twist. Something about this sweater stands out as something a little different don't you think?
This Cable Knit Cardigan for men looks pretty cozy at $33.46 (was $47.80). Too bad the charcoal is all gone but you can still grab the blue in almost any size. Reviewers are saying on the site it runs a little big. I like how the cut is a little different on this sweater; it would go nicely with a pair of slimmer cut pants for a guy. One reviewer says the buttons came off easily and he had to reinforce them but he also said:
It's thick yet light, soft and comfortable, and it kept me warm. Colour is versatile and the shape is flattering, love the way the neck part looks.
This is one of those sweaters you just want to wrap up in with a nice hot cup of cocoa or coffee. I can imagine this guy sitting at a coffee shop staring intently at his laptop while he works on his latest big project… or plays on Facebook, you know, whatever!
So dear Bargainmoosers, do you use the word stripes or chevron? Or both because we know they're different things! Get all your Forever21 coupons in the forum.
(Expiry:  12th December, 2014)