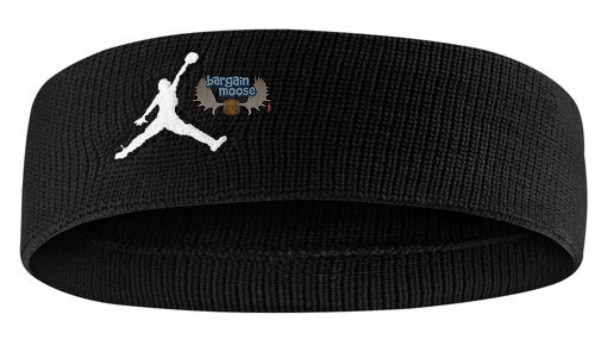 I learned a very interesting tidbit yesterday - that Footlocker.ca ships from Canada! This means you can safely purchase your items from them without being dinged for any duty or customs. They ship from their 150 stores in Canada, rather than a warehouse. I decided to have a look at their site and found that Jordan shoes and attire are all on sale, with discounts up to and over 60% off. I tried to find Jordan merchandise north of the border and could only really find it at Footlocker, unless you have plans to go to the States or pay duties. Even still, the prices at Footlocker were better in most cases than they were at American stores.
My husband is a huge fan of Michael Jordan and still proudly displays his basketball photo in his office. He loves him even more now that he golfs. I like the style of the clothing I'm seeing and I know my kids and my hubby would wear it happily.
One of the better deals I found was on the men's Jordan Fly Elephant tank. There are different colours available, but I am linking you to the blue, which is only available in sizes that start at XL. This was $44.99 and is now $14.99. At the American stores I found it at like Amazon.com and Nike, it was the full price of $44.99 (and that's in USD).
I think this Jordan Jumpman Chen pull over hoodie is awesome and at a price of only $79.99, regularly $94.99, you can't lose. Add a snapback cap for only $19.99, regularly $31.99 to complete your look.
I didn't find any on sale merchandise in the Jordan line for women (although they did have little girl's shoes), but I did find quite a few on sale items for ladies from brands like Nike and Under Armour, which are worth having a look at.
Normally, it is a flat rate of $8.95 to get your items shipped to you. But, use the couponIP454PP9 to get free shipping on orders over $99.
(expiry: unknown)