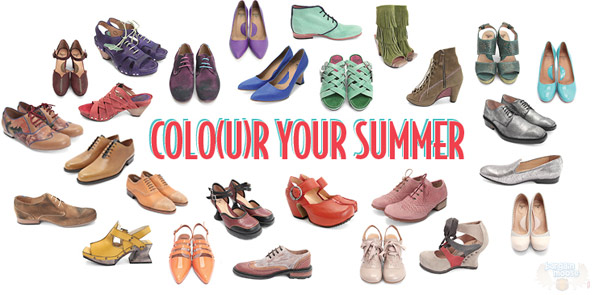 Fluevog Canada has another awesome shoe and boot sale on now. If you want to purchase winter boots and shoes, now is the time. Shopping from now until September should provide some awesome deals in all departments.
Every girl should have many pairs of shoes & boots, some say 1 for every outfit. Personally, I like 2 pairs for every outfit, but my husband tells me if I do this, we need a bigger house. I like footwear so much we might have to build!  Maybe I should aim future purchases to building supplies instead of shoes. For now though, I really like the knee high Arresto boot. It has a chunky 3" rectangular heel with charming adjustable buckled straps. It was $475, now $199. My choice for pair number 2 is the Wickedboot. It comes in brown only. They were $395, now $199.
Okay, now I feel guilty for shopping for me again. My man will love the feel and look of the King Edmund work style boot. It was $279, now $169. These also come in women's sizes. Remember though, they are fashion wear only because they don't have the required steel toe to become an actual work boot.
A great option for that like new footwear that you don't need anymore is to give them to a women's shelter. Most of the time they receive practical shoes & boots but we women know that a classy pair of heels can lift your spirits as well as firm up those butt muscles!
(Expiry unknown)