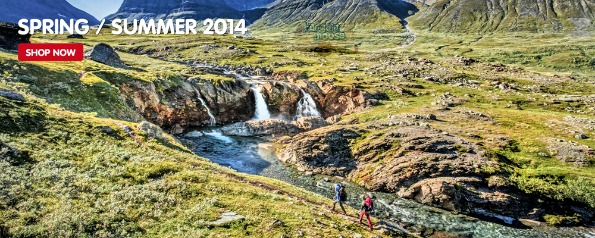 Fjallraven Canada is offering everyone who signs up a free $10 off. That is a pretty easy way to save some money at this fun outdoors company so be sure to sign up for your discount.
So this website is brand new to Bargainmoose so please take a few moments to check them out. The company started out in Sweden when a gentleman was dissatisfied with the backpack he currently had and decided to design a superior one. The gear that Fjallraven sells is inspired by expeditions into the great northern outdoors into places like Sweden, Greenland, and more. Kind of fitting for us Canadians, eh?
If you are looking for a hard working classic backpack then look no further than the Kånken. It is lightweight (imperative for day hikes) and the main compartment zips completely open for optimal organization. It comes in a myriad of colours so you can match your gear or really stand out. The white/red brand image on the bag doubles as a reflector for safety. The bag costs $74.99 but after that $10 off, you can get the bag for $64.99.
On my trip to Iceland I learned the value of good clothing when one is out exploring the wilderness... or falling off of rocks into glacier fed streams (oops). This Greenland Shirtwould be a 'must have' on my list as women's clothing never has enough pockets for everything. Half the time I was convinced I had lost my lens cap, I did lose the cleaning cloth for my lens, and it would have been nice to have a snack bar and a couple of tissues on me at all times. Also, this shirt has moisture wicking properties that are incredibly important while climbing glaciers and trekking across lava flows. The shirt costs $109.99 but will come down to $99.99 after your $10 off.
Get free shipping on orders of $75 or more.
(Expiry: Unknown)