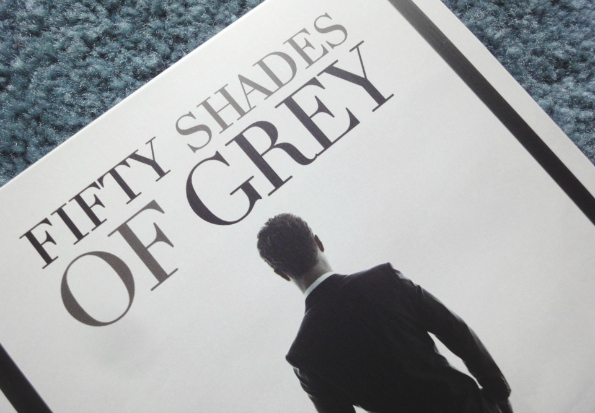 One of the hottest movies released this year was Fifty Shades of Grey. It roared into theatres with huge box office crowds eagerly lapping up the movie version of the popular book series. This Christmas, place a little something extra special in your mover's stocking with this Fifty Shades of Grey SteelBook for $13.95, which is exclusive to Best Buy Canada. This is the Blu-Ray Combo version complete with Blu-Ray, DVD, and Digital HD. This same collector set costs $27.99 USD at BestBuy.com!
This is seriously a hot deal. The Fifty Shades of Grey (SteelBook) comes in collector packaging for the ultimate gift. Steelbook editions are made of metal instead of cardboard/plastic so they make an amazing gift, last longer, are more durable, and just plain look better. As you can see from the price at BestBuy.com, this collector's edition Fifty Shades of Grey (SteelBook) (Only at Best Buy) (Blu-ray Combo) (2015) is an amazing deal at just $13.95.

I wanted to prove that this is a hot deal even compared to the regular copies. Thus, I price compared the Blu-Ray Combo with a few other online retailers. The regular set costs $19.96 @ Amazon Canada and $19.96 @ Walmart Canada. Walmart's exclusive set costs $24.96. The Steelbook version is currently $49 @ Amazon.ca where it is sold in the marketplace yet shipped by Amazon. Either way you slice it, this is the best price by far for a far superior product than the regular.
One reviewer said:
I am impressed with the quality of this steelbook and I really like the design they chose. It is much better than the elevator kiss scene FSOG has been using for their posters and regular blu-ray/dvd covers
This is such a nice set and a great gift as well. I can see this showing up under many Christmas trees or stuck into the top of a rather generous stocking. You will not find this cheaper anywhere else, so now is the time to pick this up for your girlfriend, lover, partner, or yourself.
Receive free shipping on orders of $25 or get free shipping to your local store.
(Expiry: unknown)