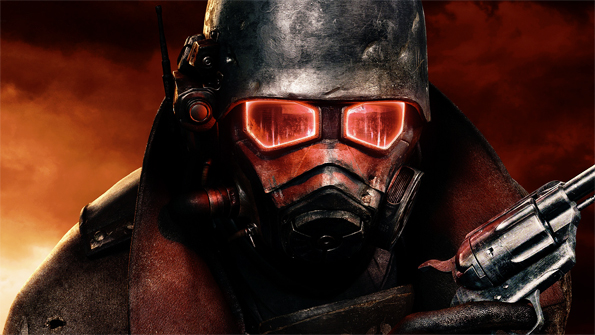 If you're a PC gamer and you are looking for a new game upon which to spend a little of your time, check out this deal for the Fallout New Vegas Ultimate Edition from uPlay.com. You can pick up the game for only $5 right now!
Just to show you what you are getting in the Fallout New Vegas Ultimate edition set:
Includes all the Fallout: New Vegas content including the full suite of highly acclaimed add-on content: Dead Money, Honest Hearts, Old World Blues and Lonesome Road.
My partner is a fan of the Fallout games, but he's yet to play New Vegas. It appears there are many PC games on the shelf and not enough hours in the day to play them… especially with two kids in the house! I've played a little of Fallout 3, but never got round to completing the game. I personally really love the styling of the Fallout games… the retro images, the dry humour. Have you played this game? What do you think of it?
The reviews on Metacritic give Fallout New Vegas a metascore of  84 based on 39 critics. That's a high score for Metacritic. User ratings are an average of 8.3/10… also really favourable.
Steam Required
For those of you who are gamers, you know what I mean when I say that uPlay give you a Steam CD Key for Fallout New Vegas when you purchase this. If you don't know what that means, you'll just have to download the Steam gaming client to your computer, then you will be able to play Fallout New Vegas from there.
Price Compare
EB Games are currently selling this game for $19.99, same price at BestBuy.ca. Amazon.ca are selling the PC game for only $9.99… but that still is twice the price of the digital game download from uPlay.com. Great price there!
(Expiry unknown)